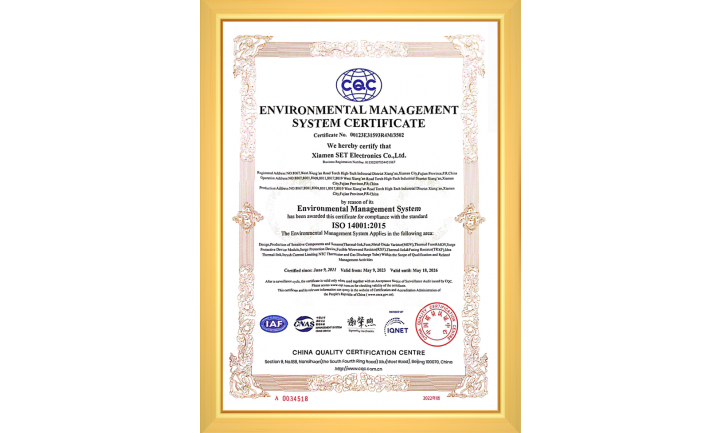 ISO 14001 Environmental Management System
Environmental Management System
SETsafe | SETfuse gained ISO 14001 certificate in June 2011.
SETsafe | SETfuse strictly enforces all terms of the ISO 14001 standard to ensure that our processes comply with all requirements of the standard, including:
1. Consciously obey environmental laws and regulations.
2. Take into account its environmental impact in its production, operations, services and other activities to reduce environmental load.
3. Get access to the international market.
4. Enhance the environmental awareness of SETsafe | SETfuse employees.
5. Promote SETsafe | SETfuse to save energy, recycle waste and reduce operating costs.
We believe that our high standards of environmental protection strategy can better protect the earth ecology.