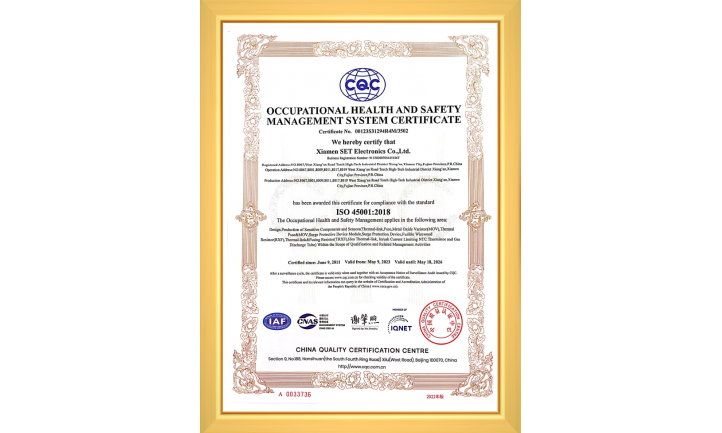 ISO 45001
Occupational Health & Safety Management System
SETsafe | SETfuse gained ISO 45001 certificate in June 2011.
SETsafe | SETfuse strictly enforces all terms of the ISO 45001 standard to ensure that our processes comply with all requirements of the standard.
We believe it will bring us more benefits, such as:
1. Improve your ability to comply with laws and regulations.
2. Reduce the total cost of accidents.
3. Reduce downtime and production disruption costs.
4. Reduce insurance costs.
5. Reduce job lost and employee demission rate.
6. Gain the recognition of international level of occupational health and safety management.